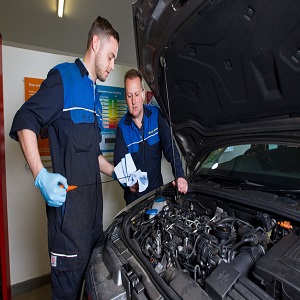 As a residence of Australia, we all are aware of weather conditions most people use 4wd for on roads and off-road driving. Because the climate condition is extremely dry in most of the areas 4wd needs proper care and maintenance in intervals. Mostly 4wd is used for loading and unloading of organic produce from different farms and because of heavy driving vehicle inspection in coffs harbour is necessary to keep your car in good shape for running smoothly on roads. 4wd is expensive cars used by different people of Australia and worldwide for different purposes such as driving, loading-unloading, rally racing and drag racing these type of cars need high-quality services at different intervals.
Why is car examination compulsory for 4wd?
Our country has dry conditions in most of the areas. 4wd is used for driving purposes and when we drive on the roads our car is transferring full power to all four wheels and because it is a heavy drive it needs more maintenance than other cars because it consumes more power. When the car is driving with full power it can also get unbalanced in certain driving conditions when driving on the rocky area so vehicle inspection is just before going on an off-road trip to prevent you and your family from any kind of damage.
What does a mechanic check during the examination
First of all the mechanic checks airbags, brakes, clutch kits and engine and most importantly tire the inspector goes through a safety driving test to ensure that everything is updated before the driving. He then makes sure that the vehicle inspection is completely done and twice checked before usage. The mechanics are highly trained professionals who are responsible for providing you with full safety on the road.
What to keep in mind when buying a used 4wd car
If you want to buy a 4wd used car the main thing to keep in mind is that because you are spending a lot of money on your 4wd and you want to make sure that before purchasing it by yourself instead of spending money on reconditioning and maintaining of the car save your money by contacting an expert for vehicle inspection who will provide you proper assistance by guiding you with his experience. Don't worry about the fee of the expert because he will be a major help in buying you a perfect conditioned 4wd.
How to prevent yourself from fake car mechanics
As we all know that people are getting jobless and because of financial problems they try their luck by faking as mechanics and by getting a heavy fee from the clients. One way to save yourself from them is by contacting a name which is authentic and trustworthy and has a repute from decades. Search online or go by yourself on a survey to find a place which has highly qualified experts for vehicle inspection.